T-Shirts
We've finally gotten off our behinds and designed new local shirts (see the design below). We're currently ordering another batch of local shirts from The Union Shop. We will have black shirts with some flavor grey lettering (we'll let you know once we get it square with the printer). Shirt cost will be priced once we know our final cost.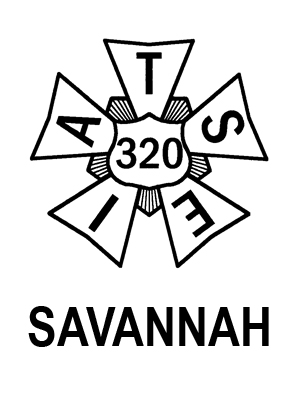 Front left of shirt around 3" in diameter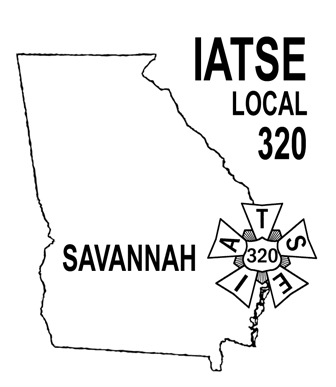 Back of shirt 11" top to bottom
______________________________________________________________
Embroidery
Embroidered shirt? What? That's right embroidered. You can order your own shirt direct from our printer The Union Shop. They've made an embroidery for Local 320 (see pic below). You can go to their website by clicking the picture of the embroidery below. Then follow their simple instructions... You choose what product you want embroidered. Select your color and size. Then you select the optional chest logo (the where you want it along with which union logo you are affiliated) You can even customize these shirts with lettering such as "SAVANNAH" (above or below the logo) for a nominal fee.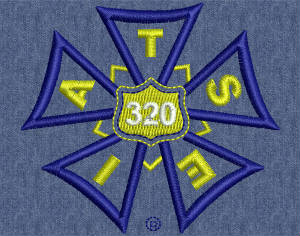 If you can't figure it out you can email questions about shirts and how to place an order to the address listed a the bottom of this page.
For I.A.T.S.E. Local No. 320 Vinyl stickers
Please contact Brother Matthew Haddock